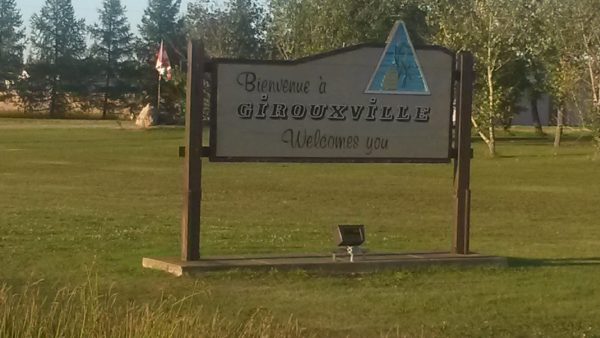 We welcome you to our community for a visit at the Musée Girouxville Museum where over 6,000 articles are on display reflecting the lifestyle of pioneers in and out of the home and often remembered for the Five Legged Squirrel.
The Village of Girouxville – a strong community spirit, tradition and a friendly place to visit, live and work in. Located only two miles off Highway 49 on Secondary Hwy 744 heading north, 55 kms from Peace River, is a small quiet francophone community with young families- just the right place to raise children or to retire.
The Village has many attractions for all ages; playground, campsite, outdoor skating rink, ball diamond and senior's club. Our main street is now the home of the latest sports venue in our region 5 pin " Smoky Lanes Bowling", Community Centre, garages, Apiculturists, fuel and bulk station, hotel & restaurant and many more entrepreneurs.
Welcome!
MUNISIGHT GIS PORTAL
"MuniSight is a Geographic Information System (GIS) for municipalities that connects and simplifies access to municipal information in one centralized database.  The Village of Girouxville has guest access that allows ratepayers and residents the ability to access most information regarding municipal infrastructure, development and systems."
https://app.munisight.com/smokyriverregional
Le village de Girouxville fait état d'un esprit communautaire fort et de traditions, tout en étant un lieu convivial à visiter et où travailler. Situé à seulement 3 km de l'autoroute 49, sur l'autoroute secondaire 744, et en direction du nord, à 55 km de Rivière-la-paix, se trouve une petite communauté francophone et tranquille avec bon nombre de jeunes familles. Un endroit idéal pour y établir sa famille ou même prendre sa retraite.
Nous vous accueillons dans notre communauté pour une visite au musée Girouxville où plus de 6 000 articles sont exposés, reflétant le style de vie des pionniers, et souvent remémorés comme l'Écureuil à cinq pattes.
Le village compte de nombreuses attractions pour tous les âges; aire de jeux, camping, patinage en plein air, terrain de balle et club d'âge d'or. Vous trouverez sur notre rue Principale un site sportif, le Smoky Lanes Bowling, un centre communautaire, un garage, un apiculteur, une station d'essence et un magasin général en vrac, de même qu'un hôtel, un restaurant et de nombreux autres entrepreneurs.
Bienvenue!
PORTAIL SIG MUNISIGHT
"MuniSight est un système d'information géographique (SIG) pour les municipalités qui connecte et simplifie l'accès aux informations municipales dans une base de données centralisée. Le Village de Girouxville a un accès invité qui permet aux contribuables et aux résidents d'accéder à la plupart des informations concernant les infrastructures, le développement et les systèmes municipaux."
https://app.munisight.com/smokyriverregional