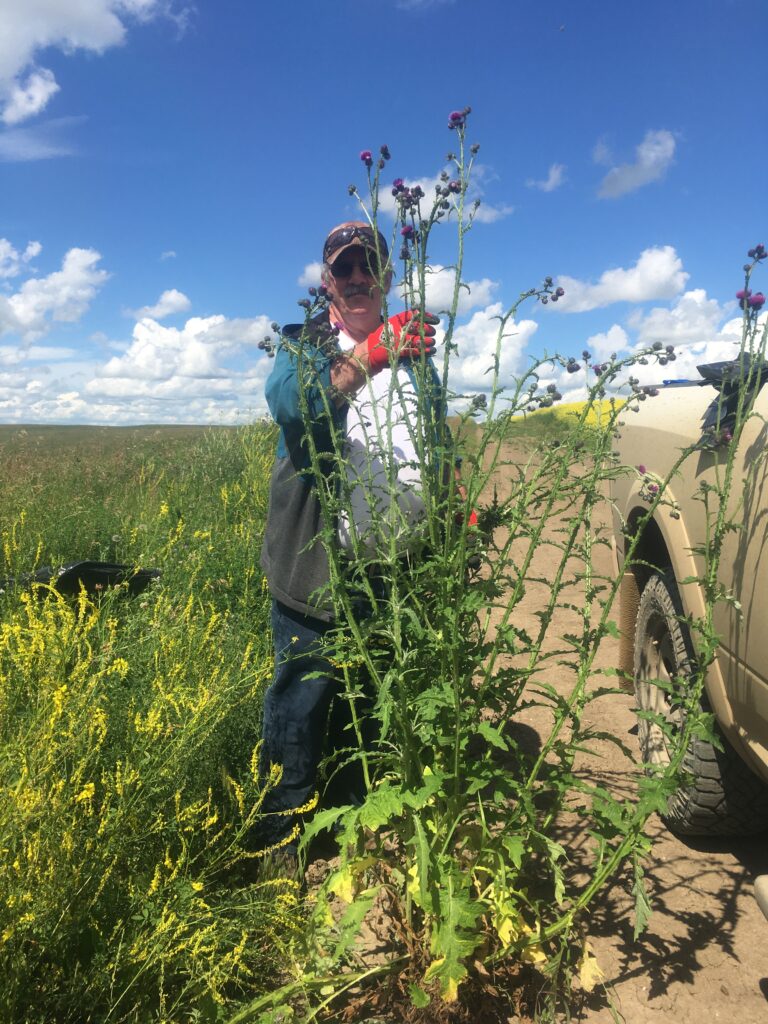 Every year in the M.D. as well as the Towns and Villages, Inspectors are on the lookout for Invasive Species (mostly weeds) and nearly every year we find something new (Bighead Knapweed in McLennan last year) or new infestations of old enemies like Himalayan balsam. This year we found a first ever sighting of Plumeless thistle in the area, first found north of Girouxville on a dead end road, and just the other day we found another 3 plants growing along a field adjacent to the persons yard, in Whitemud this time.
We can't be everywhere, and we won't see everything so it is extremely important for everyone to be on the lookout and to report plants that seem "out of place", or at the very least if you do see something you don't recognize to try and identify it in case it is an invasive species. Hunters, hikers and naturalists as well as farmers, gardners and acreage owners -everyone needs to be keeping their eyes open. Stopping a new infestation can save thousands of dollars in future control efforts and reduce pesticide use, both of which can benefit the environment.
If you find something you'd like identified grab a few pictures and text or e-mail them to me, or check out https://abinvasives.ca/ the Alberta Invasive Species Council website has phenomenal information on all types of invasive species.
Normand Boulet, CCA
Agricultural Fieldman
M.D. of Smoky River
780-837-2221 ext 115 cell 780-8374-0043
Fax: 780-837-2453
@MDfieldman